Most of the pieces on the site are one-of-a-kind, but similar pieces may be commissioned.
In addition to neckpieces I also create cuff bracelets, earrings, rings, and headpieces.
I have a large collection of unique stones so please contact me if you are looking for something out of the ordinary.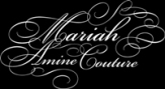 A few of my pieces are also at the lovely Mariah Amine Couture boutique in Waynesboro.